Protecta Insurance sponsors Repco Takapuna Rocks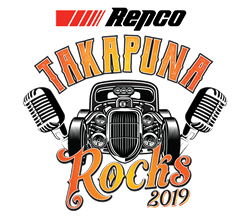 The first Repco Takapuna Rocks will be held on Saturday the 26th of October 2019, and is shaping up to be a fantastic event. Showcasing a range of classic vehicles at the beach side hub of Takapuna, there will be live music throughout the day and a pin up competition in the afternoon.
There will be plenty of family friendly entertainment and a wide variety of food options available. A vintage market will also be held giving you the opportunity to pick up some fantastic vintage buys.
Entrees for vehicles are open now but places are filling fast so register your interest as soon as possible. You can register online here: https://www.takapunarocks.co.nz/webform/registration/
Schedule for the day:
MC for the day will be Shane Cortese.
10:00am - 5:00pm Repco Takapuna Rocks 2019 open to public
10:00am - 5:00pm Vintage Market open
10:00am - 12:00pm Live Music by Boom Boom Deluxe
12:30pm - 3:00pm Live Music from The Recliner Rockers
3:00pm - Pin-Up Pageant on the main stage
4:00pm - 4:30pm Prize Giving
5:00pm - Repco Takapuna Rocks 2019 concludes
Takapuna Rocks is a community fundraising event in the support of YES Disability and Make-A-Wish NZ through the Bayleys Foundation. Donations will be made to the two chosen charities from the registration fees.