PROTECTA SPONSORS THE ANNUAL PINK RIBBON RIDE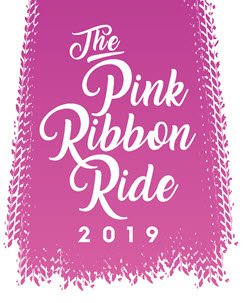 Protecta Insurance has been sponsoring the annual Pink Ribbon Ride since 2007. This year is the 16th Pink Ribbon Ride, and Protecta is pleased to be there again helping to raise funds for the New Zealand Breast Cancer Foundation.
The Pink Ribbon Ride is a motorcycle charity ride run which will be held this year on Sunday the 6th of October, to coincide with Breast Cancer Awareness month. The ride starts at the Auckland Netball Centre with bikes gathering from 9:00am and departing at 10:30am sharp. The route runs through to Western Springs Stadium and doesn't include any motorways, so it is suitable for all motorcycles and scooters.
Registration can be done online by visiting https://www.facebook.com/pg/PinkRibbonRide/events/
The ride always puts on a great show for spectators, as there is always several hundred motorcycles and most riders get into the "pink" theme. It's quite a sight to see such a long parade of motorcycles dressed up with pink ribbons, and riders don all sorts over the top of their safety gear, including pink bras, tutus, and wigs.
At Western Springs stadium there will be coffee vans, a sausage sizzle, raffles, prizes and giveaways. Badges are available for $20. This is a popular event raising funds and awareness for a very worthy cause so make sure you don't miss it!